When you come to Mayan Eden, you find: Nature, adventure, Humorous, joy, peace, both to forget their worries and will leave relaxed this natural paradise.


What we offer:
Eden Park: botanical garden, butterfly farm and hummingbird, interacting and living in harmony, Mayan civilization, walk and animals.
The Canopy: It has 8 cables, and 11 platform. professional tour guides that give you 100% safety, enjoy with us.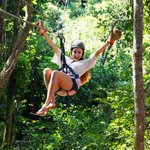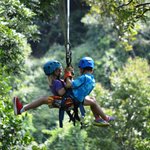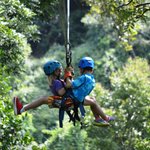 We get to know the Mayan Eden park; to meet and interact with the animals in the park, most of them roam free in the park and the canopy, within the park have Mayan stelae, which break down some unknown history by coming here you can find out about it.
We have a butterfly garden, and Colibrie living together, it is the largest of Roatan and the only place where Colibrie live together with butterflies.
Eden Maya is a place you can come and have a total relaxation, living close to nature and animals and has, monkeys, coatis, night monkey, deer, macaws, toucans, parrots, grouse.
This is the map of the Canopy, 9 cables 13 platforms. This is the whole journey; 1.06 km, approximately 45-minute tour, you have professional guides at your service. 

Includes transportation from your hotel/cruiseship to the canopy, we are going to bring and leave anywhere in Roatan.